We stayed at great hotel, The Larkspur, in the Union Square area, which meant that there were world class restaurants, bars, hotels, and oh yeah, cable cars right outside our door!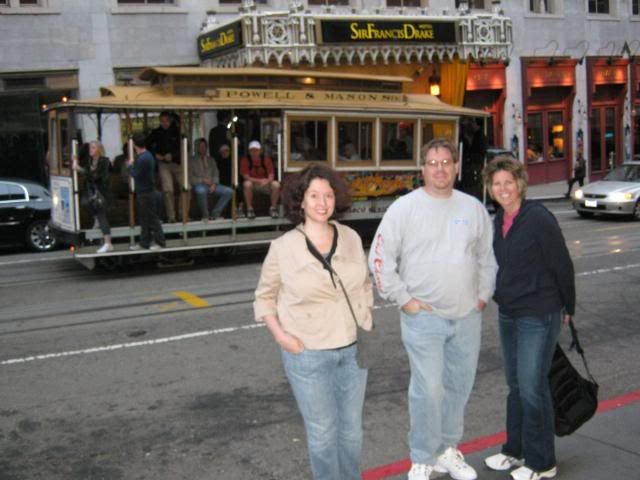 We went and toured the
Winchester Mystery House
in San Jose.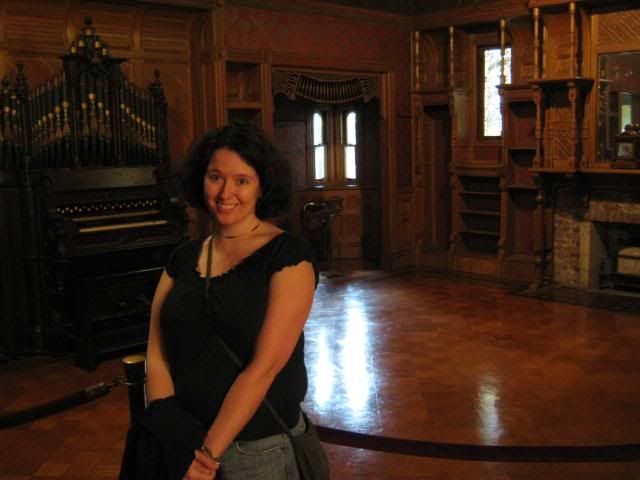 We stopped at some beautiful scenic vistas along the highway for photo ops. I wonder why there were all these SUV's parked in the lots, every other space, only occupied by a single man? They got a little nervous when the camera swung in their direction.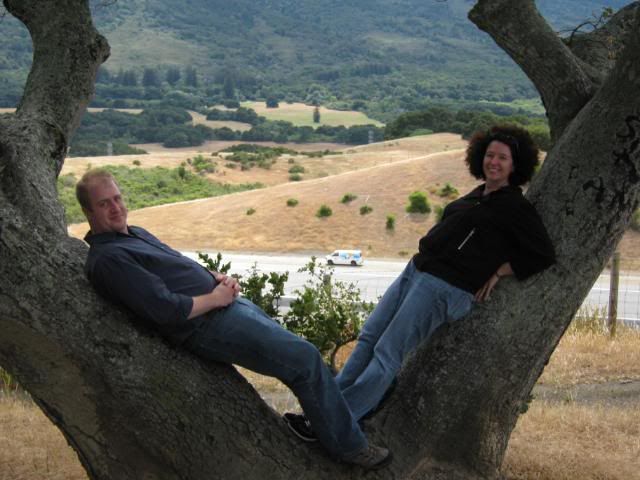 We started off an interesting night at Lefty O'Doul's Irish pub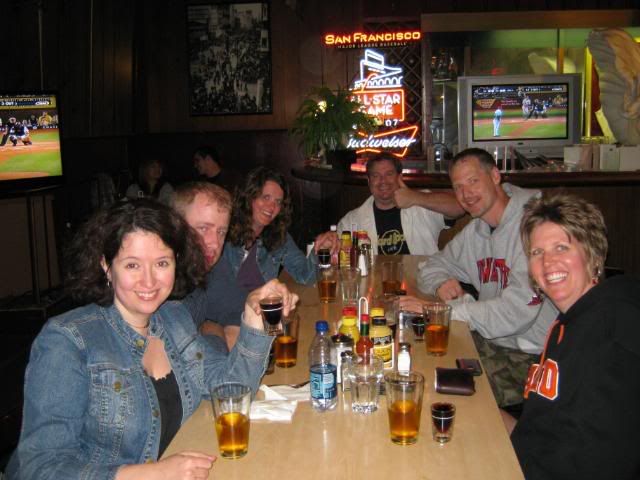 Afterward, Brian, Jenn, Jerry, and Mindi snuck into some high-rise hotel to ride their pretty glass elevator. Corey and I decided that we'd had enough experience getting thrown out of respectable establishments so we opted for a quiet pint at
The Owl Tree
bar on the corner. Jerry and Brian were politely ushered out of a benefit gala but they did manage to get a ride on the glass elevator. We met up later at
Johnny Foley's Irish House
for a taste of Guinness's 250th Anniversary Stout.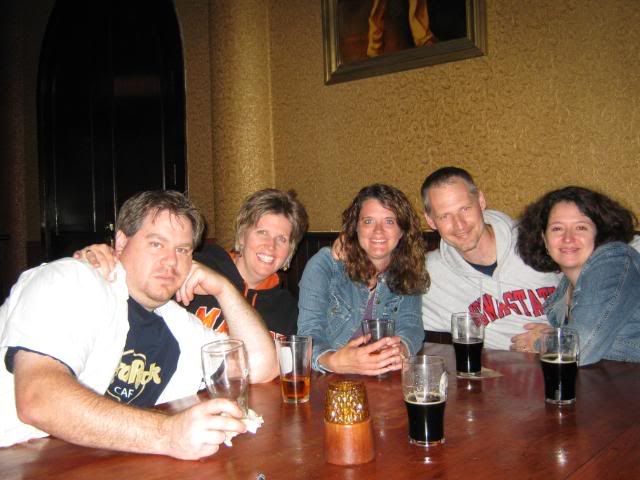 Then we discovered the piano bar in the basement. After that it got a little weird. I remember doing the Time Warp....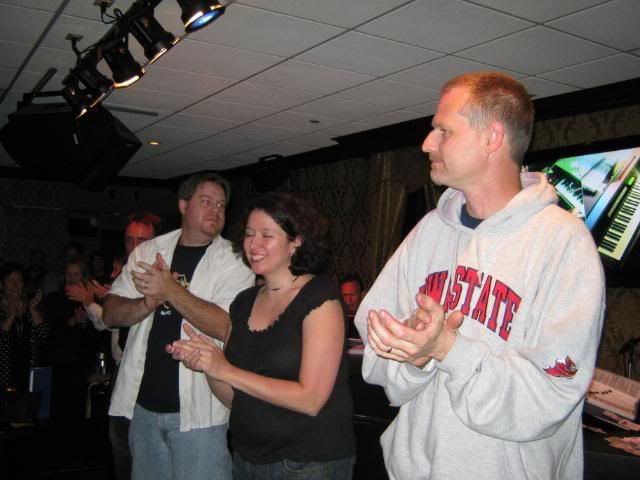 More later!
So Corey and I went to California a couple of weeks ago with a few other couples, Brian and Jenn and Jerry and Mindi, (later to be joined by Mark and Jen) to see our friend Dave Kilzer finally wed. We decided to go ahead and make a big deal out of it and stay a week in San Francisco. It was fantastic.